Stepping up your estate plan.
June 16, 2015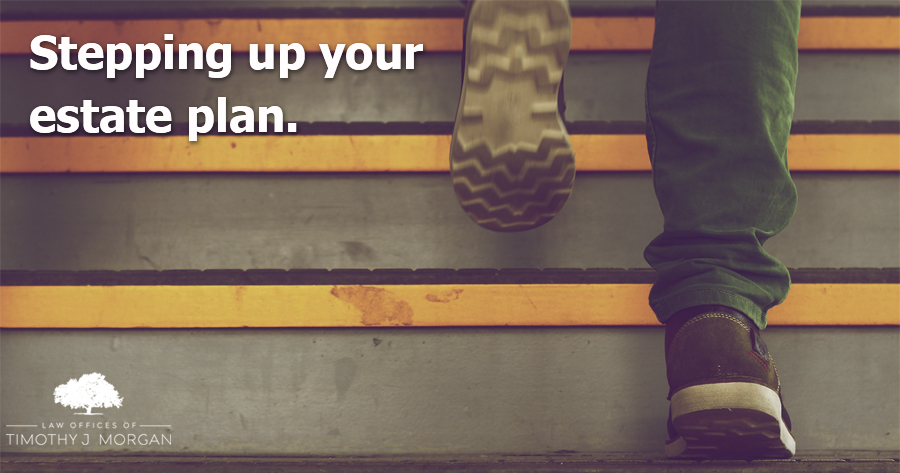 Creating plans regarding the distribution of one's assets can be a daunting and time-consuming endeavor for many individuals. However, because of the current state of affairs in California, if a person dies without creating such a plan, his or her friends and family members may be faced with some difficulty. An estate attorney might be able to help a client create a strategy that considers a number of different factors.
The benefits of drafting an estate plan are numerous. In addition to providing a way for a person to avoid excessive tax penalties on certain assets, an effective plan might also streamline the estate administration process for any beneficiaries. A plan might also help an estate save money and could provide additional privacy to the person devising the documents.
There are a number of different tools that can form the basis of a plan, and a lawyer may be able to provide a client with insight into the different aspects that might create a revocable living trust that could allow for protection from federal estate taxes. A lawyer might also suggest developing a plan for the care of a pet, providing the animal with necessary care and financial support if the owner is required to reside in a long-term care facility.
The process of developing an estate plan can be very complicated, but the information available on our website's estate planning page could help a person understand the different aspects of planning development. A lawyer could tailor a client's estate plan to his or her specific needs after reviewing his or her assets and taking the intent of the client into account.
Tags: Estate Planning, probate